About
The Local Hand is a gift shop and art gallery, offering a curated selection of handmade goods by local artists and makers. Our mission is to make art more accessible to our neighborhood in a warm, inviting community space, while financially supporting local artists and artisans.
Not just a store.
In addition to our retail store, we hope to offer the following arts programming to the local neighborhood and greater community:
Rotating Art Shows - we will host an art show on our walls, featuring a different local artist every 8 weeks. These shows will feature original work by the artist, and we will also host an opening reception, closing reception, and/or artist talk.
Events - We hope to soon offer arts-related workshops both adults and kids in our community. These will include topics such as terracotta pot painting, introduction to printmaking, watercolor skyscapes, candle making, and more.
Open Studio Time - If there is enough interest in our community, we hope to offer a weekly Open Studio Time for artists to come and work on their craft, in the company of other artists. We will supply some basic supplies, work tables, and coffee. This could also evolve into a critique group if desired.
Do you know an artist we should have on our radar? Or have an idea for an event? Shoot us an email.
Our Commitments to the Community
Representation

The artists represented in our space will reflect and celebrate the diversity of Dorchester.  At least 50% of the artists and makers that we work with will be black, indigenous, or people of color. 

Local Artists

An important part of our mission is to give Boston area artists a place to show their work. At least 90% of the artists and makers that we work with will be local, meaning they live and/or work in Massachusetts.

Accessibility

Our goal is to make art accessible to everyone, meaning we want everyone in our community to be comfortable walking into our shop.  Accessibility also means affordable prices, which we strive for by using creative alternate sources of revenue, such as workshops and event rentals.
Frequently Asked Questions
When did you open?

We opened our brick and mortar store on May 7, 2023.
Where are you located?

Our brick-and-mortar retail store is located at 1912-B Dorchester Ave, Boston, MA 02124.  This is right off the Ashmont T station, between Tavolo and Back to Life.
What are your hours?

When we open, our hours will be Wednesday-Sunday from 10 AM - 6 PM (closed Mondays and Tuesdays).  Eventually, we hope to be open every day. 
Are you hiring?

We are no longer hiring staff at this time, but we may be expanding our team soon! If you're interested, please send your resume to info@thelocalhand.shop.
Are you looking for artists/vendors?

We are always looking for talented artists and makers in the Boston area. If you are an artist or maker, please email us at info@thelocalhand.shop with photos of your work, pricing information, and a link to your website.
What do you sell?

We sell a range of high-quality handmade goods by local artists and artisans. This includes items like pottery, home decor, jewelry, stationary items, art prints, skincare products, candles, and more. Our walls also display a rotating show featuring a different artist every 8 weeks or so. We also plan to host arts-related workshops for adults and kids, such as watercolor classes, intro to printmaking, clay play, and more.
How do you prioritize diversity?

We believe that the artists we support should reflect and celebrate the rich diversity of the people who live in Dorchester. At least 50% of the vendors that we work with are people of color, and over 90% of them are local.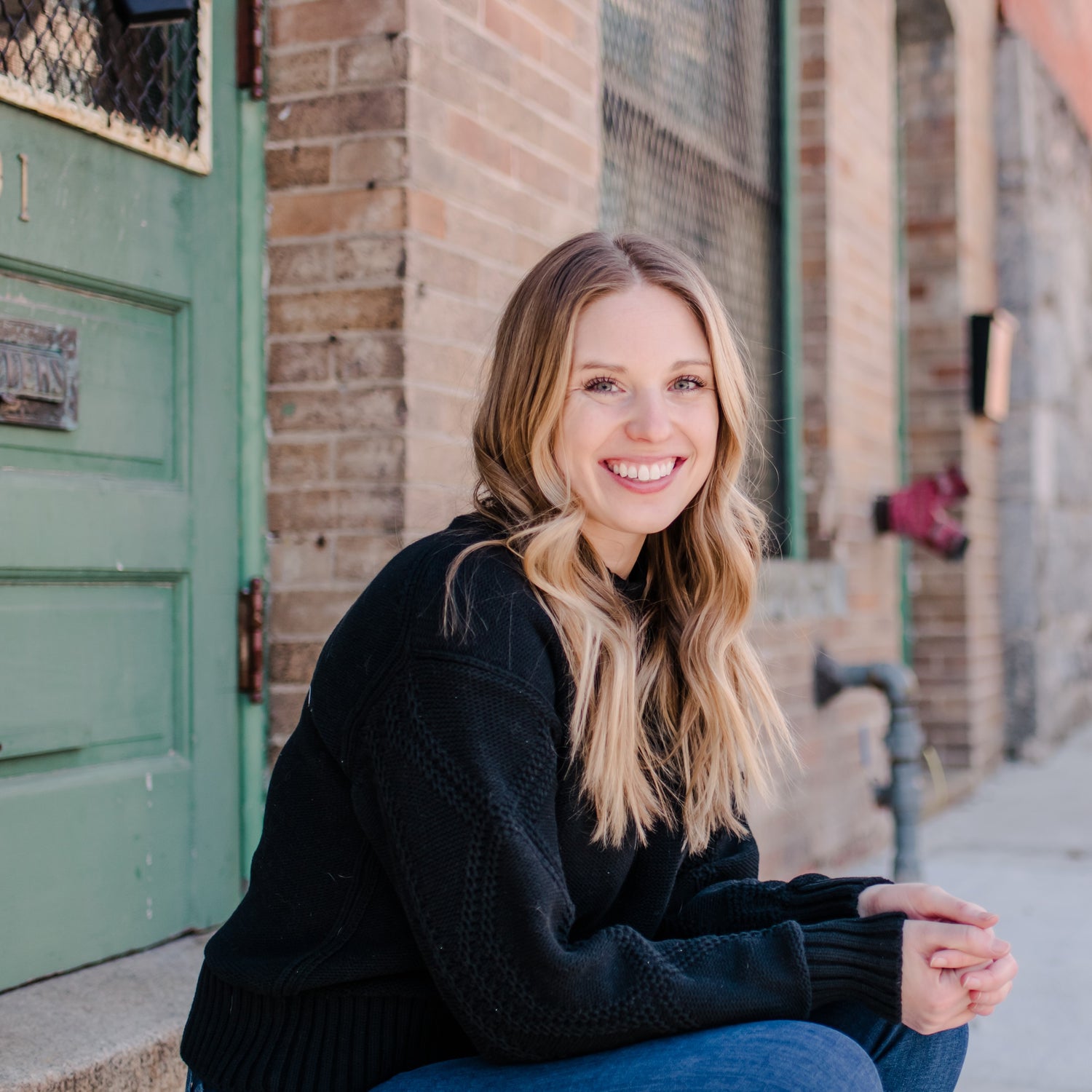 About the Owner
Michaela Flatley is a professional artist, designer, and entrepreneur living and working in Dorchester. For the past 6 years, she has run a graphic design and digital marketing business, Barley Creative, where she helps nonprofits and start-ups reach their target audience with beautifully designed materials.  Michaela received her Masters in Fine Arts from MICA in 2019, and she exhibits her paintings throughout the country.  She currently works out of her home studio on Ashmont Hill, and she frequents local open studios events and gallery openings throughout the Boston area. In her spare time, she likes to cook, listen to podcasts, read interior design blogs, and take her daughter to the playground.
Contact Michaela
Choosing a selection results in a full page refresh.
Opens in a new window.